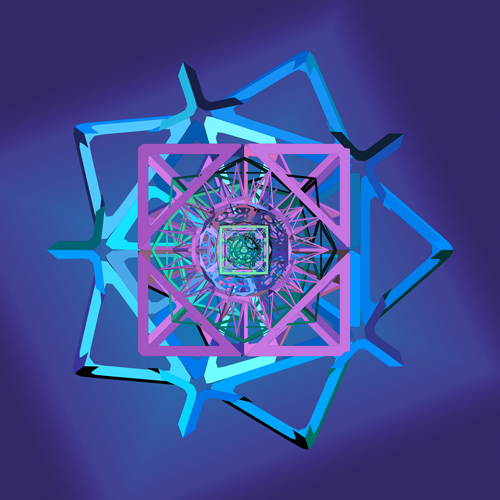 Looking for a topic, use Google Internal Search Engine
Disclaimer: The information, facts, and opinions provided here are no substitute for professional advice. Always consult your primary care physician for any medical advice, diagnosis, or treatment and before undertaking anything related to your health. Information on this website should be used only after consultation with your physician.
Added are 2 sections, one of articles that support the claim that pharma has gained control of all aspects of the medical field and worked them to maximize profits at http://healthfully.org/rep/ (recommended exposing pharma). Another section has developed diet and the role in diseases, of which the most significant are cardiovascular disease, atherosclerosis, metabolic syndrome, hypertension, diabetes, obesity and the subsequent acute events of stroke and myocardial infarction. At http://healthfully.org/rh/id7.html are videos on relevant topics.
The summaries here are 2 or 3 typed pages in length including links and footnotes. Most are followed by a non-technical summation of findings relevant to the reader's. The results are based on quality review of the medical literature, averaging over 200 hours on each topic. Statins has over 800—I have been struggling with that topic for 8 years. Multiple trips are made to the medical library at UCSD. The findings are well supported and alternate positions are considered. How considered is based upon finding in "Marketing Science and Misinformation" an essential background. When profits are affected, the validity of the published material must be carefully examined. The following papers at this site assume that a healthy skepticism is held by the reader on the "wisdom" of corporate medicine. Assuming an acceptance of the first paper, "Marketing Science", I have limited my critical comments concerning pharma's manipulation of results. Given the vast amount of harm done by side effects, "Side Effects" was added. At 9 pages it entertains with developed examples while informs.
The articles published here are written for an educated audience (not dumbed down). The technical portions can be perused lightly if the subject consumes too much time, and yet you can still understand the key points. The purpose is to provide the evidence in a way that is more than a faith argument: trust me I'm an expert. Matters of health deserve sufficient time so that you can with reasonable certainty make wise decisions. For those with background or motivation, there are non-technical summaries at the end of most of the articles, and collected at Healthful Choices, Summation. As I often say: "You ought to take better care of your body than your car.
Remember the forces that shaped the tobacco companies are at work upon pharma. Corporations are profit maximizing entities.
Table of frequently used abbreviations:
| | | |
| --- | --- | --- |
| AS Atherosclerosis | | N6 Omega 6 fatty acids |
| CVD Cardiovascular disease | | MeS Metabolic syndrome |
| IR Insulin resistance | | NALFD Non-alcoholic fatty liver disease |
| KOL Key opinion leader | | T2D Type 2 Diabetes |
| N3 Omega 3 fatty acids | | CHD Coronary heart disease |
INTERNAL SITE SEARCH ENGINE BY GOOGLE
Loading
Google internal search engine ABOVE & BELOW -- please use
MEDICAL LINKS
This site is one of 3 sites maintained by California Skeptics
All with cool art and informative articles 4/30/17
NEW
#177 RECOMMENDED NEURODEGENERATIVE DISEASES, KETONES /rndk
#176 RECOMMENDED CANCER, DIET, MACROPHAGE Cause and starving cancer
#175 RECOMMENDED DIETARY TOPICS BY JK
#31 TABLE OF CONTENTS healthfully, over 1,200 pages downloaded per day.
#7 TABLE OF CONTENTS skeptically, over 8,000 pages downloaded per day.
#201 TABLE OF CONTENTS CURRENT NEWS , over 900 pages downloaded per day
# 220 POD CASTS & U-TUBE, for those who like the visual on skeptical issues
#158 RECOMMENDED GATEWAY PAGE Gateway to the research on pharma and health
#152 RECOMMENDATIONS--CONCISE Bad drugs, good drugs, contra pharma
#161 RECOMMENDED HEALTHFUL Improving health including diet and nutritional science
#157 Video documentaries, mostly YouTube Healthful diet, bad pharma, GMOs etc. with description
BUSINESS PROBLEMS:
#152 RECOMMENDATIONS--CONCISE Drugs to avoid and take
#159 RECOMMENDATIONS--LONG Topics developed
#160 RECOMMENDED EXPOSING PHARMA Profits before people
#161 RECOMMENDED HEALTHFUL Nutrition in depth, diet myths, plus diets
#156 RECOMMENDATIONS NON-TECHNICAL SUMMATIONS Simple info and advice
#157 RECOMMENDED MORE BAD PHARMA More profits before people
#166 RECOMMENDED CRITICS Those who expose bad pharma
#167 RECOMMENDED ARTICLES ON DIET AND FOODS
#168 RECOMMENDED ARTICLES ON DIETARY ISSUES
#177 RECOMMENDED NEURODEGENERATIVE DISEASES, KETONES /rndk
#176 RECOMMENDED CANCER, DIET, MACROPHAGE Cause and starving cancer
#175 RECOMMENDED DIETARY TOPICS BY JK
#173 RECOMMENDED HEART ISSUES heart
#169 RECOMMENDED JOURNAL ARTICLES
#170 RECOMMENDED MORE JOURNAL ARTICLES
#172 RECOMMENDED DIET JOURNAL ARTICLES
#174 RECOMMENDED DIET TESTIMONIALS
#17 QUACKERY (at skeptically.org)
#102 QUACK THEORIES & PRACTICES (at skeptically.org)
#136 ENVIRONMENT & HEALTH
#146 FDA Exposing the fašade of regulation
#147 FOR THE CHILDREN
#162 CORPORATE DRUGS
#150 BLOOD THINNERS AND ACETAMINOPHEN
#152 INDIGESTION DRUGS
GENERAL INFORMATION:
#31 INDEX
#148 FEMALE HORMONE REPLACEMENT
#171 SEX
#154 FOOD
#133 THE HEART
#144 HEART MEDICATIONS & TREATMENTS
#155 CANCER TREATMENTS
#165. CONDITIONS & TREATMENTS
#143 OBESITY
#163 NATURALISTIC TREATMENTS (positive)
#153 EFFECTIVE DRUGS
MISCELLANEOUS:
#42 RHYMED POEMS SOCIAL MESSAGE
e-mail to thinker@skeptically.org
A flock of university professors and some doctors have broken ranks to expose the harm cuased by our corporate health industry, with pharma doing the most harm. The best account of bad pharma is by Danish Prof. Peter Gotzsche in his 2013 book Deadly Medicine and Organised Crime: How big pharma has corrupted healthcare. Prof. Gotzsche's book has won the British Medical Book Award given by the BMA (British Medical Association which is comparable to our AMA). Further endorsement comes from the Richard Smith former Editor-in-Chief of the BMJ (British Medical Journal) and Drummond Rennie, Deputy Editor of JAMA (Journal of American Medical Association). This amounts to prima facie (strong) evidence that the claim of systematic corruption is correct. The President's Lecture on YouTube by Harvard Professor Marcia Angell confirms the corrupt charge made by Prof. Gotzsche's book. Pharma is worse than you can imagine.
^^^^^^^^
Harvard Prof. Marcia Angell, MD. wrote: "We certainly are in a health care crisis, ... If we had set out to design the worst system that we could imagine, we couldn't have imagined one as bad as we have." Author of the Truth About Drug Companies, and former Editor in Chief of NEJM. Her excellent lecture on YouTube presenting the evidence
^^^^^^^^^^^^^^^^^^^^^^^^^^^^^^^^^^^^^^^^^^^^^^